"The Pantone Color of the Year has come to mean so much more than 'what's trending' in the world of design; it's truly a reflection of what's needed in our world today."
– Laurie Pressman, Vice President of the Pantone Color Institute.
Did you know purple is considered the most complex color in the rainbow?
The combination of fiery reds and icy blues creates vibrant, passionate violet hues. It's the color of a calm lake at dusk, and star-clusters deep in space. It's a contradictory color. Purple is as familiar as a sunset, yet as mysterious as the cosmos.
Purple is the color of royalty and has inspired artists throughout history. Even music wouldn't be the same without Prince's Purple Rain, or Jimi Hendrix's Purple Haze. Violet is the color of imagination, art and inspiration.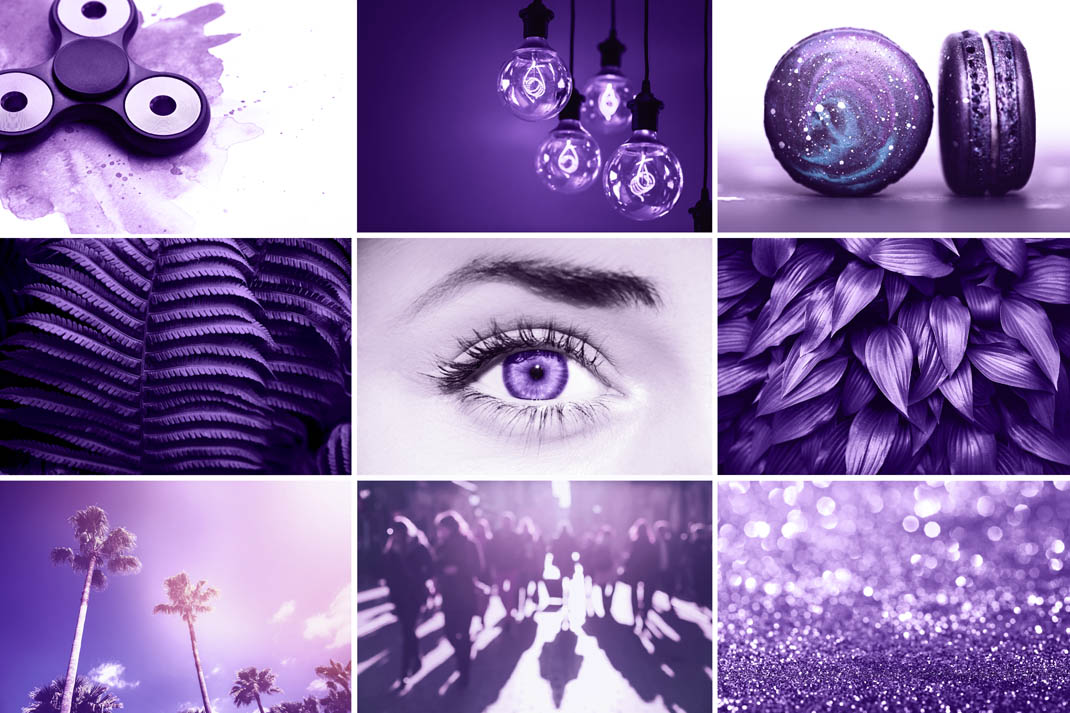 That's why the Pantone Color of the Year 2018 is Ultraviolet- the most intense shade of purple. Every year, the Pantone Color Institute chooses a shade that represents the state of the world at large. This color influences everything from design to fashion, and beyond.
We are living in a time when art, exploration, and imagination are more important than ever. Ultraviolet is symbolic of limitless possibility, and a visual reminder to constantly pursue a world outside what we know.
We are absolutely mad about the Pantone color 2018, and it's already influenced our product line this spring. Ultraviolet is showing up everywhere in Harry's Boots mens, womens and kids apparel. This season, add a pop of violet to your wardrobe and unleash your purple potential!
A real cowboy ain't afraid to wear purple. It's the color of sky as you ride home after a long day on the trails. We've got several men's tops available in shades of Ultraviolet. You'll look down-right dapper in the Pantone Color of the Year.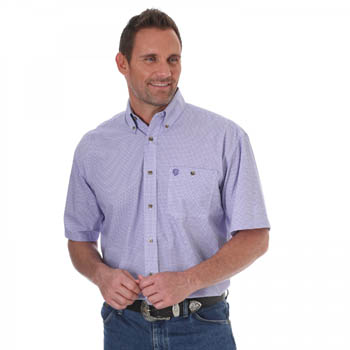 WRANGLER GEORGE STRAIT PURPLE BUTTON UP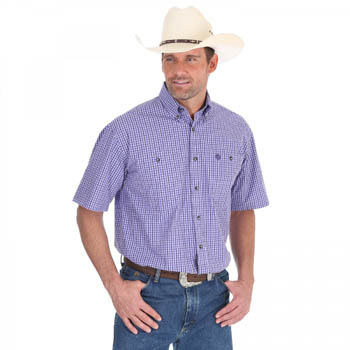 WRANGLER GEORGE STRAIT PURPLE PLAID BUTTON UP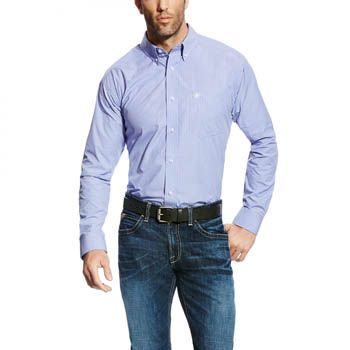 ARIAT PRO EDISON PURPLE
BUTTON UP
WOMENS ULTRAVIOLET APPAREL
Let Ultraviolet inspire your daily life, and encourage you to new heights, far beyond the stars!
Pantone color of the year 2018 fashion is inspired by empowerment and deep inner strength. Ultraviolet and women's wear is a perfect match. You'll look vibrant in all things violet!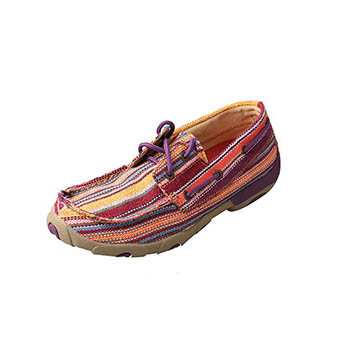 TWISTED X WOMENS PURPLE MULTI DRIVING MOCS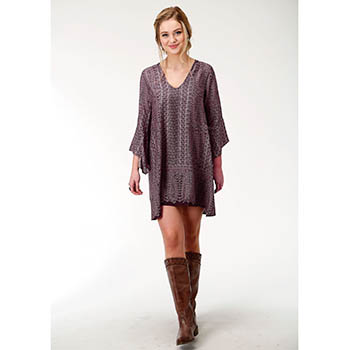 ROPER GRAPE
VINE DRESS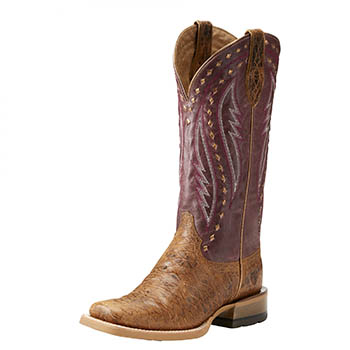 ARIAT CALLAHAN
CATTLEGUARD BOOTS
It's important to encourage our youngins to dream big! Dressing your kiddo in Pantone Ultraviolet not only looks swell, but it reminds them that anything is possible, and that the world is theirs to discover.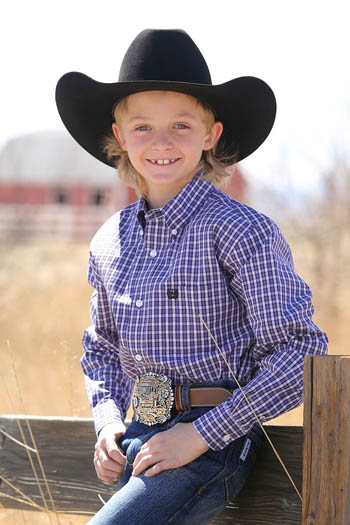 CINCH PURPLE PLAID BUTTON UP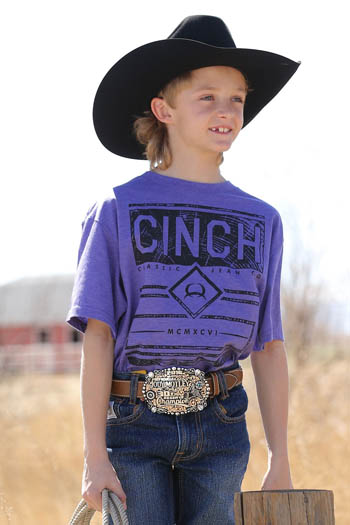 CINCH PURPLE T-SHIRT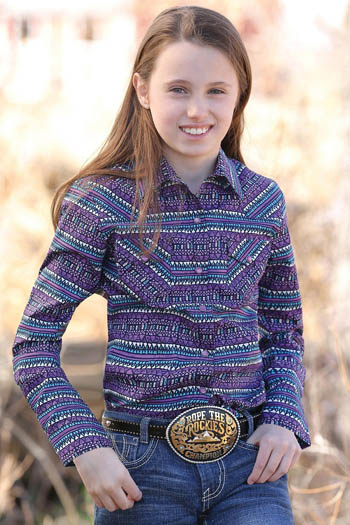 CRUEL GIRL MULTI PURPLE SNAP UP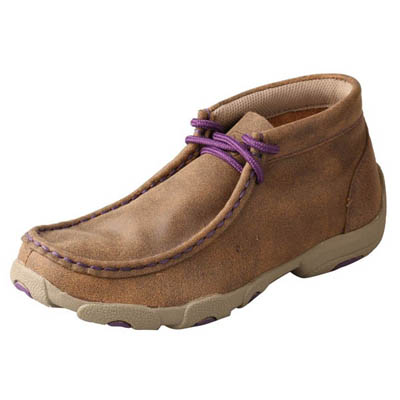 TWISTED X YOUTH PURPLE DRIVING MOCS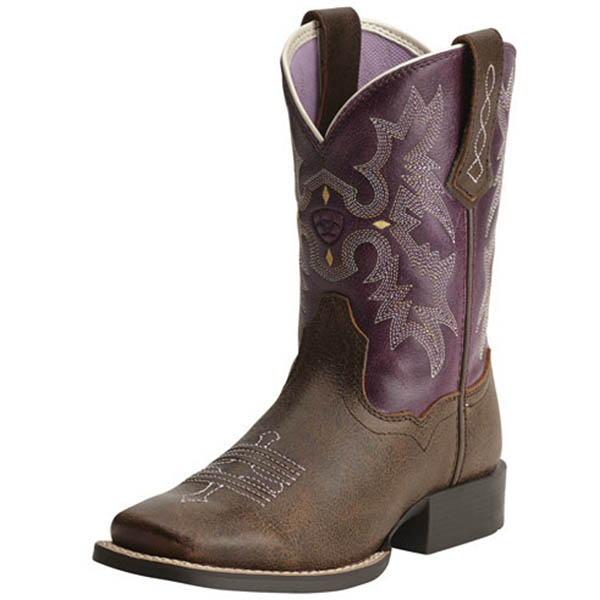 ARIAT TOMBSTONE BOMBER BOOTS