Close your eyes and let me paint a picture for you. All the way back in the corner of a room filled with boots is a dimly lit neon sign, beckoning you to ascend a flight of stairs to find the Hat Room in Harry's Boots of San Saba, Texas.
The characteristically creaky stairs lead you up to find an entire floor filled with straw and felt hats of all kinds. History tells us this part of the building was once local doctors offices and you will find relics of this on the walls hidden behind the hats.
These previous doctors offices are now the home of Harry's Boots hat section, custom shaping bar and an incredible view of downtown San Saba. Here you can kick your feet up, get creative and work with our team to custom shape your hat to complete your western look.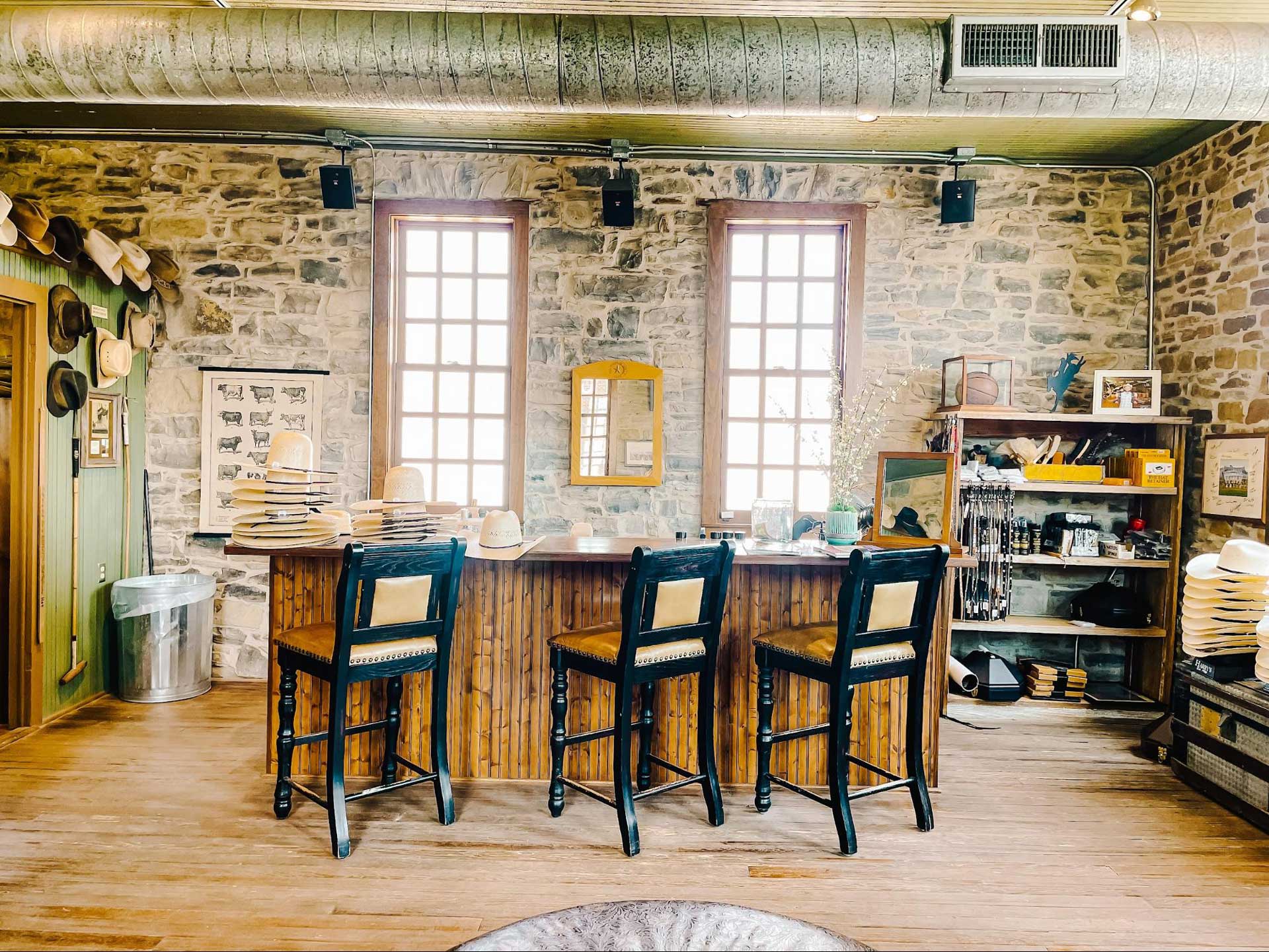 Cowboy hats have been around since the first Vaquero and have played an important role in the western lifestyle since the title was coined. Not only are hats an integral part of the cowboy uniform, but today individuals of all ages, occupations and styles don cowboy hats as a unique fashion statement.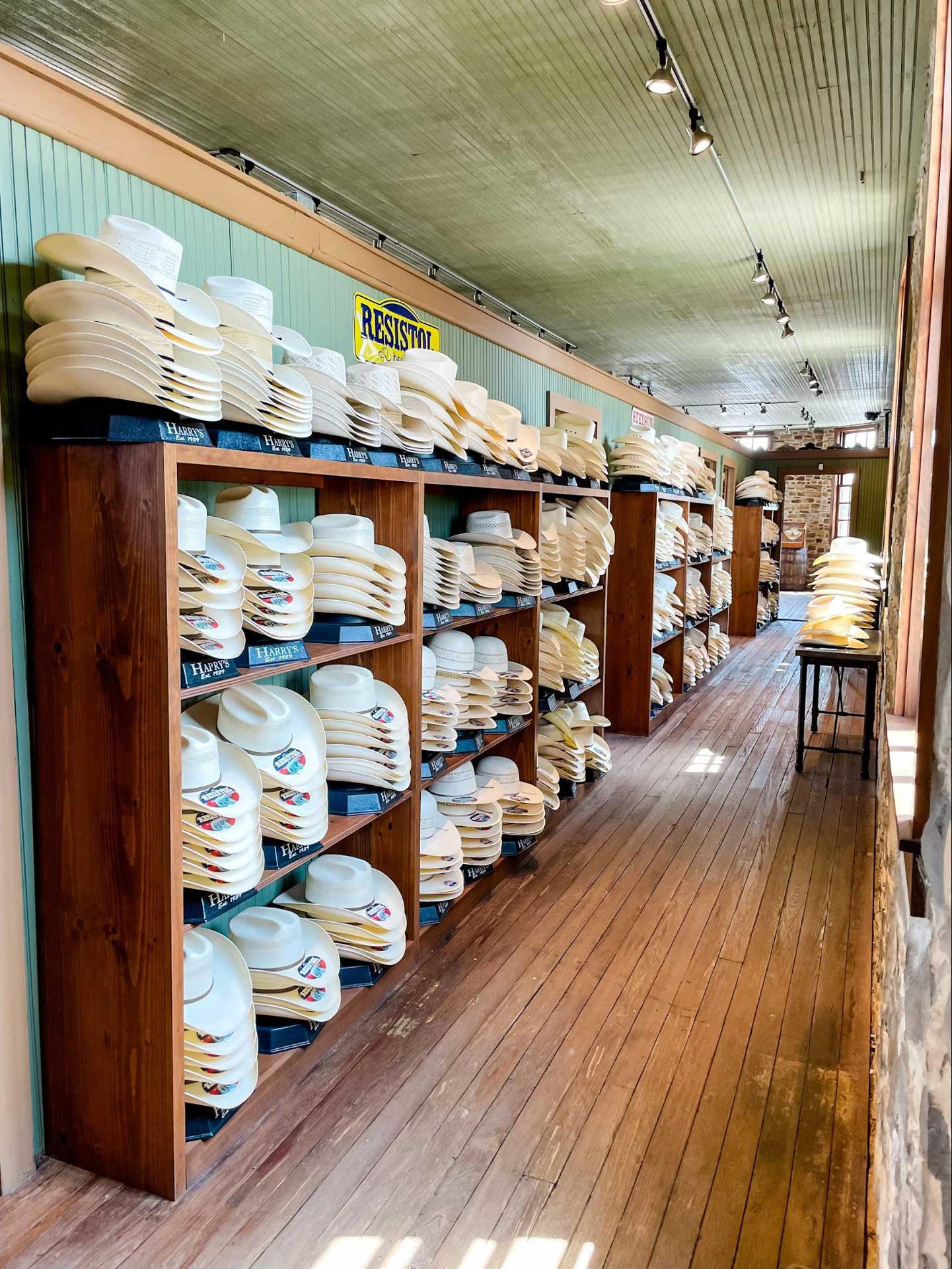 When you visit us up in the Harry's Boots Hat Room, we can guarantee customer service and direct communication about getting you the cowboy hat shape you are looking for.
If you're looking to visit us from out of town, we suggest that you give us a call in San Saba before you make the journey to the hat bar just to make sure we have someone in house to provide the shaping services to you.
We can't wait to hang with y'all in the Hat Room!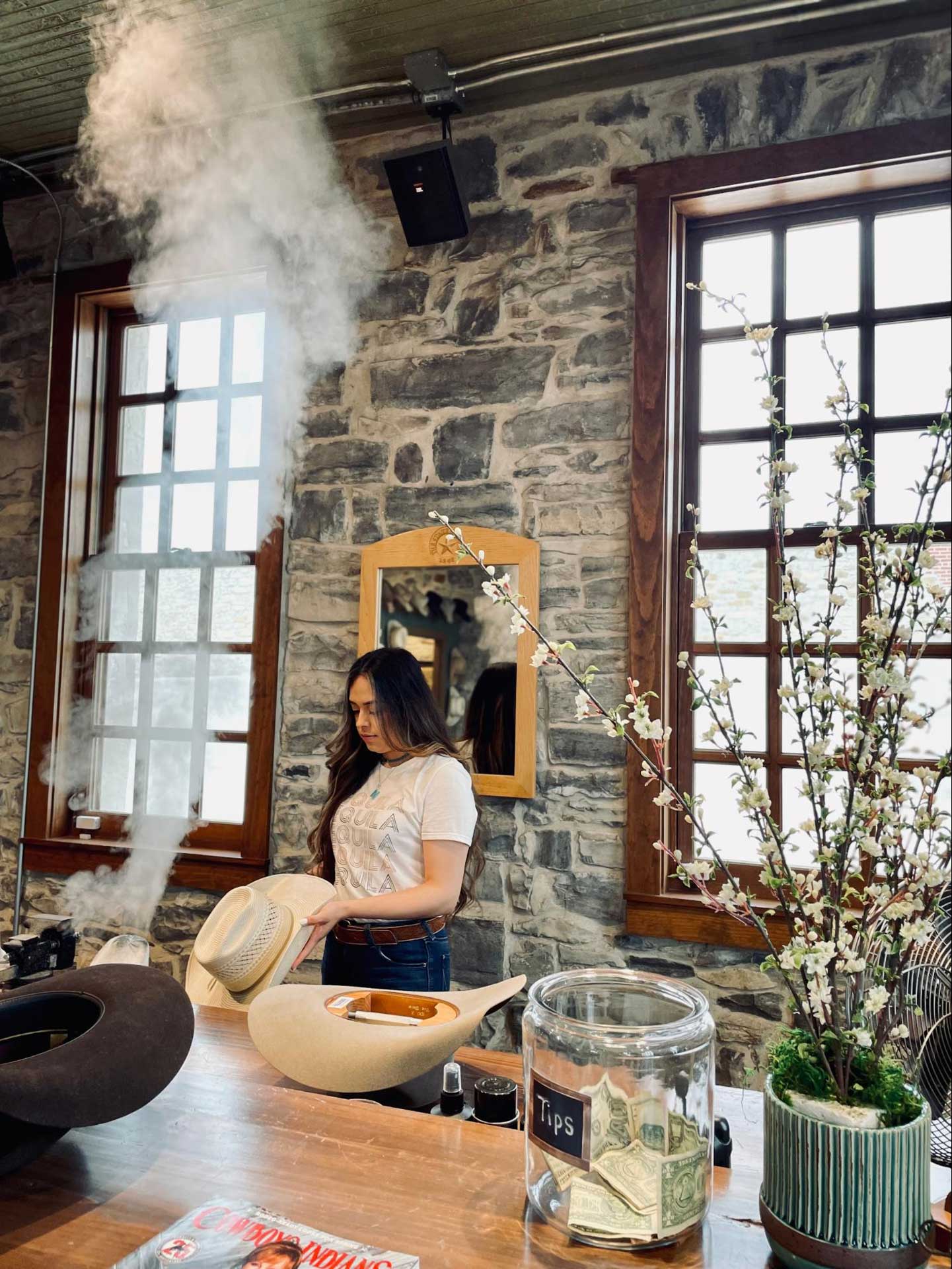 At Harry's we try our best to keep up with the popular hat styles, brim lengths, crown shapes and felt colors. Customers can find styles ranging from a 4X to 100X in quality hats and brands that are offered. Along with lots of options to choose from we are proud to also offer custom hat shaping and hat cleaning in the store at our custom hat bar.
You can also preview the felt and straw hats we carry on out Hats page ahead of visiting the store!