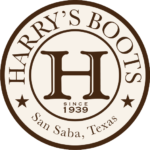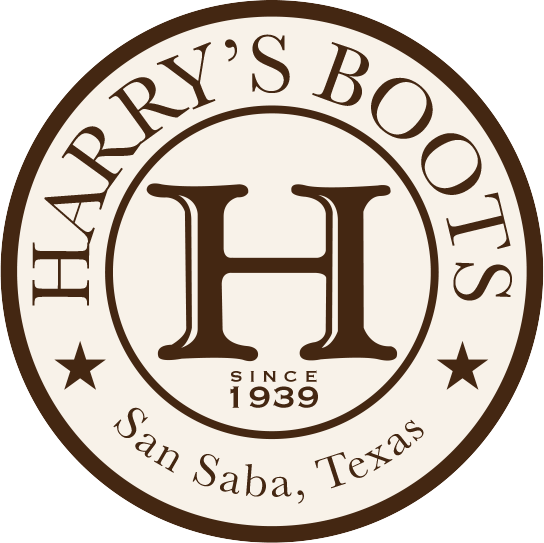 Everything's bigger in Texas, especially Christmas!
Here in the Lone Star State, we go all-out for Christmas. The lights are brighter, tinsel is shinier, and festivals more rowdy than anywhere else! It's the season when cowboys and cowgirls come together to sip Shiner 'round the campfire and eat 'till we drop.
A real, down home, country Christmas is unlike any other in the world. No matter if you're family or a stranger, when you're in Texas, you're always home for Christmas.
And, our hometown of San Saba, Texas is no exception. It's the quintessential small town, tucked away in the Texas Hill Country. During the holidays San Saba is transformed into a buzzing Christmas hub.
So, we want to share some of our Southern Christmas magic with all of y'all! Here's 15 reasons why the holiday season in the South is the most wonderful time of the year!
WHY CHRISTMAS IN TEXAS IS BETTER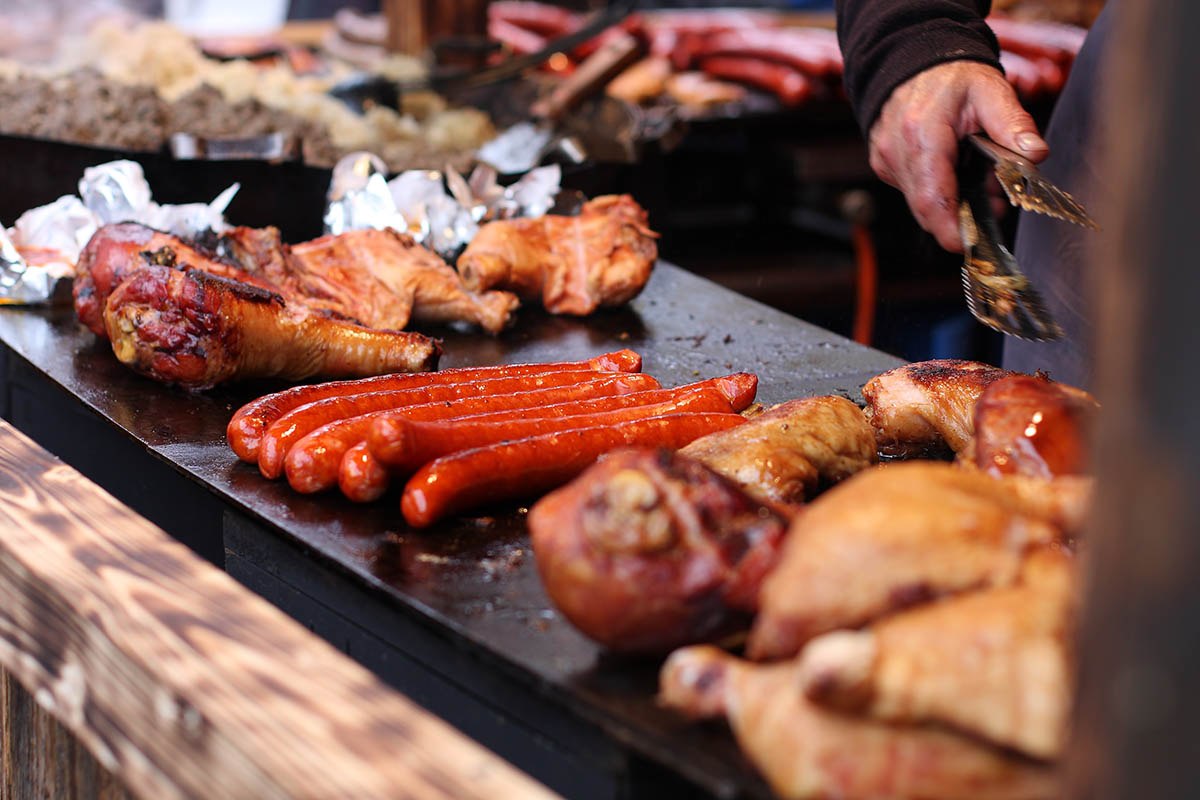 1) Tamales & Breakfast Tacos
Tamales are a traditional Mexican Christmas dish, though they can be enjoyed year round in Texas. These tasty, little, corn husk pockets are a scrumptious Tex Mex holiday snack.
Another Texas tradition from south of the border is breakfast tacos. It's rare to find a native Texan who doesn't swear by a good breakfast taco. And, it's not uncommon to find families in Texas gathered around the tree on Christmas morning stuffing their faces with a whole bunch of delicious tacos…and lots of queso.
2) BBQ Everything
You can safely assume a real Southern Christmas dinner involves some sort of smoked meat. Many Texans will even replace the traditional ham or turkey with a nice smoked brisket. And, since odds are it will be warm outside on Christmas, a nice daytime barbeque with friends is a common Texas Christmas tradition.
3) Shiner Seasonal Brew
Texans love beer and are fiercely loyal to the labels brewed right in our home state. One of the most beloved brands is Shiner Beer, that's been a Texas original since 1909. Every Christmas Shiner mixes up a limited edition holiday brew, which varies from year to year. In the South, this is the first sign the holidays are upon us. Shiner never fails to get creative with holiday flavors. This year's Christmas beer is a Dunkelweizen brewed with Texas Peaches & Pecans.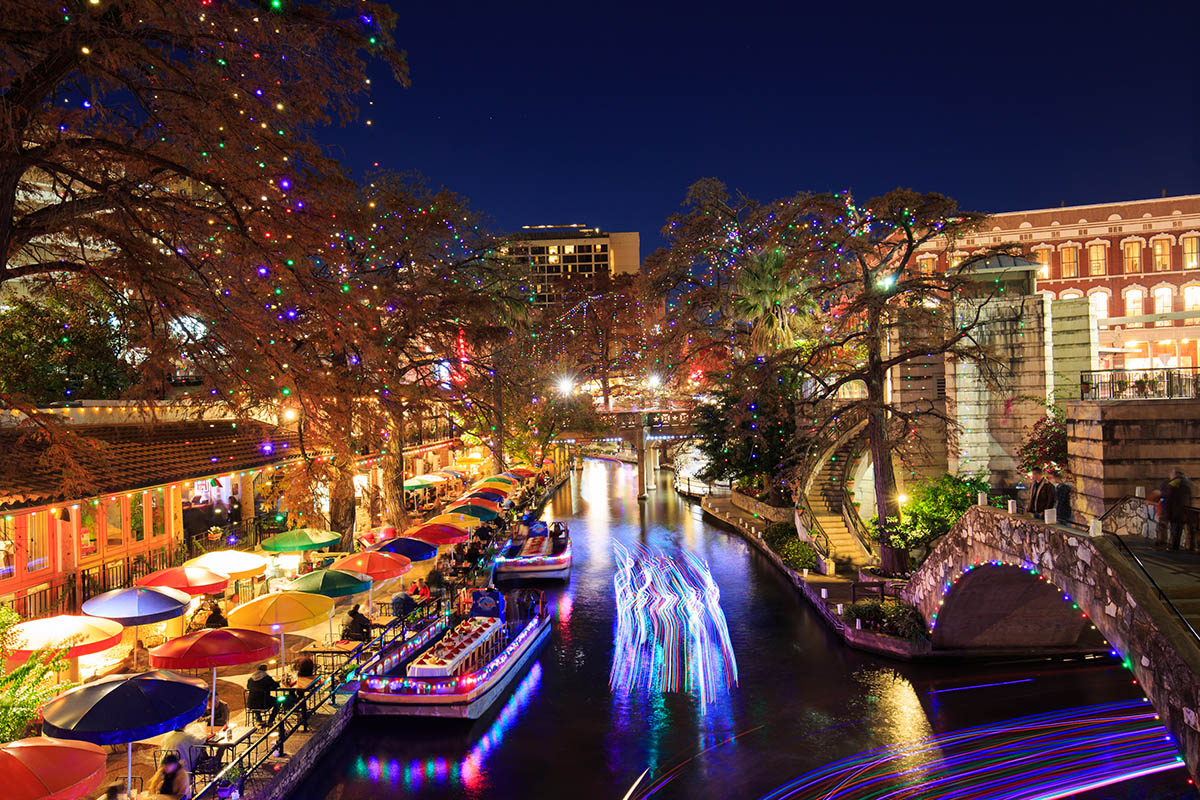 4) Riverwalk, San Antonio
The San Antonio Riverwalk is a popular Texas destination all year round, but is especially spectacular around the holidays. The impressive display of lights that line the river running through the historic downtown makes this a true Texas Christmas attraction. And, there's even a Holiday Tamale Festival!
5) San Saba Sip & Stroll
If you're looking for one of the best small town Christmas Getaways in Texas, look no further than Harry's Boots hometown- San Saba, Texas. We have all sorts of holiday events coming up, but the most popular is our annual Sip and Stroll on December 9th. Get all your Christmas shopping done, while tasting some of the finest hill country wines, as you tour our quaint downtown storefronts. And, don't forget to stop on by Harry's Boots to say "howdy" while you're at it!
6) Austin Trail of Lights
Even on Christmas Austin, Texas loves to keep it weird. The long trail around Zilker Park is decked to the brim with over 40 holiday displays, 2 million lights, food vendors, live music, rides, and more. The Trail of Lights was once a small Yule gathering founded in 1965, and has now grown into one of the 3 largest events in the city. It's a real Texas sized celebration!
7) Grapevine
Named the "Christmas Capital of Texas", Grapevine is truly one of the best Christmas towns in the state. Between November and January they have over a thousand holiday events! 2 million pounds of ice, train rides, parades, Christmas movie nights, and a 100 foot Christmas tree are some of the attractions you'll find at this Texas Christmas Wonderland.
8) Southern Hospitality
Some of the most genuinely friendly folks live down here in the South. And during the holidays that Southern hospitality is put on over-drive. During Christmas time, no matter where you go in Texas, you're sure to be greeted with a warm smile and jolly old "Howdy!". There's nothing like Texas Christmas cheer. It's infectious, and one of the things that makes Christmas in the south great!
9)Texas Sized Giving
Texan hospitality is only matched by Texan generosity. For all our bluster and pride, most Texans are humble at heart and only want the best for others. This year's been rough on our state, from hurricanes to unspeakable tragedies. Now more than ever is the time for giving. During Christmas, communities across Texas band together, collecting millions of dollars worth of presents, food, and supplies for a wide variety of charities. There is a swell of generosity from churches, grocery stores, local businesses and large corporations, all across this great state.
THE FROST (Or Lack Thereof…)
10) Warm December Weather
Many parts of Texas will never have that classic White Christmas. In fact, the weather can be quite warm come December, usually reaching sixty to seventy degrees during the day. But, that doesn't stop us Texans from wearing our cheesy holiday sweaters and sipping hot cocoa 'round a blazing fire. Plus, anything below 60 degrees is considered freezing by most Texan standards.
11) Utterly Unpredictable
Though it's safe to assume Christmas time will be warm in Texas, the weather is still unpredictable. One day you can have sunshine and the next a torrential downpour. The winter season in the South is a real gamble, and every Christmas ya' never know what to expect!
12) The Occasional Frost-pocalypse
Every now-and-then December brings ice. When this happens in Texas everyone freaks out. Businesses shut down, schools close, and the streets become a barren, frozen wasteland. Texans driving on ice is a frightening thing. Even if it's the tiniest drizzle of ice, the number of car wrecks skyrocket. In Texas, when there's a frost, it's always best to stay safe and snug indoors.
13) Dressin' Up In Your Fancy Boots
Most Texans have two kinds of boots- work boots and fancy boots. Christmas is the ideal time to bust out those expensive boots, only worn on special occasions. During the holidays in Texas expect to see plenty of good-old-boys dressed in their finest with a shiny pair of cowboy boots peeking out from under their freshly pressed slacks.
14) Dressin' Up as Southern Santa
Santa Claus looks a little different here in the south. Instead of the classic red cap, he dons a cowboy hat. He wears flannel instead of fur, and you can bet he'll be wearing his own pair of fancy cowboy boots.
15) Dressin' Up Your Ride
Texans sure do love their pickup trucks, and during the holidays Texas truck owners often show their Christmas spirit by decking out their ride. Everywhere you go, all across the Lonestar State, people love showing of their Texas pride and love of all things Christmas!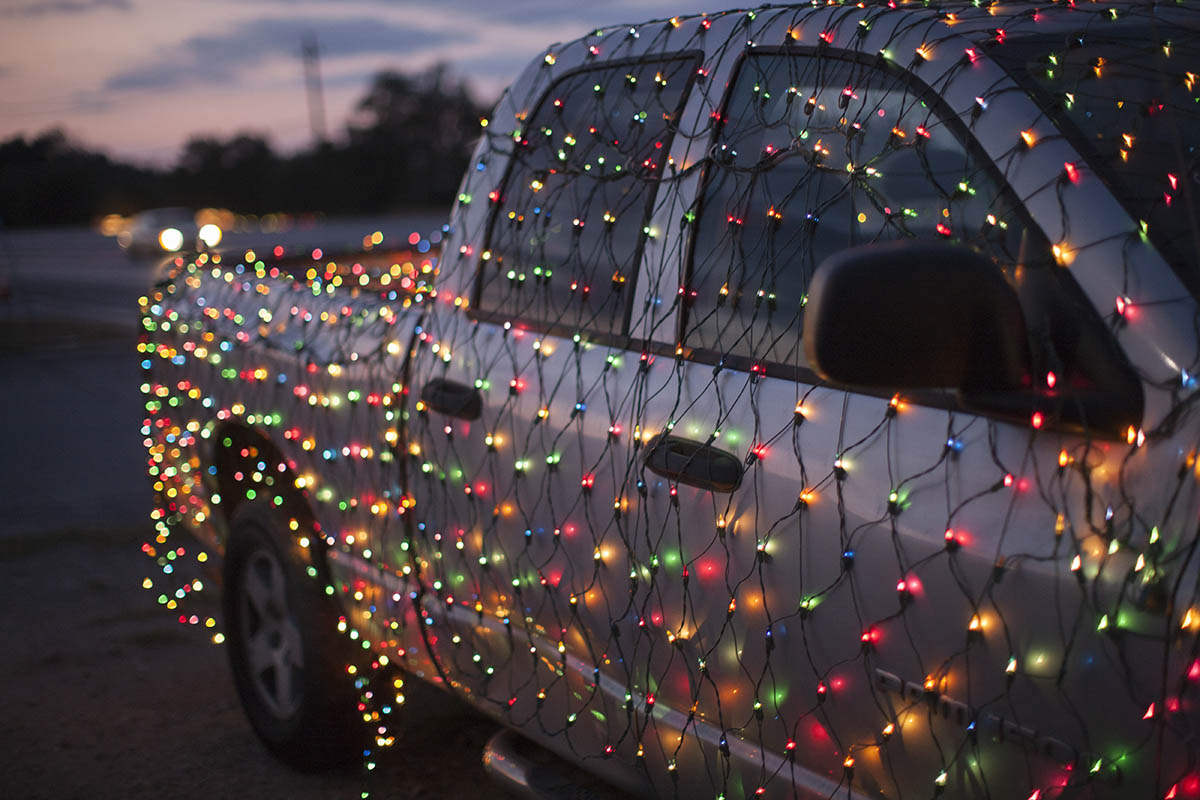 HAPPY HOLIDAYS FROM HARRY'S BOOTS!