This Mother's Day we want to remember some true beacons of motherhood – the brave women of the Old West.
During the days of pioneer expansion and the wild west, it was not easy being a woman (and that's putting it lightly). To be a mother in that time took wits, determination and grit.
Women in the West not only cared for their family, they ran farms, lead expeditions, fought for civil rights, and lived legendary lives. The many trials and adversity they had to overcome inspires strength and compassion in the hearts of all women to this day.
What better way to celebrate Mother's Day, than to remember the most influential moms in American History? So, here's a list of a few women of the Old West who helped make this world a better place while still being great Mother's.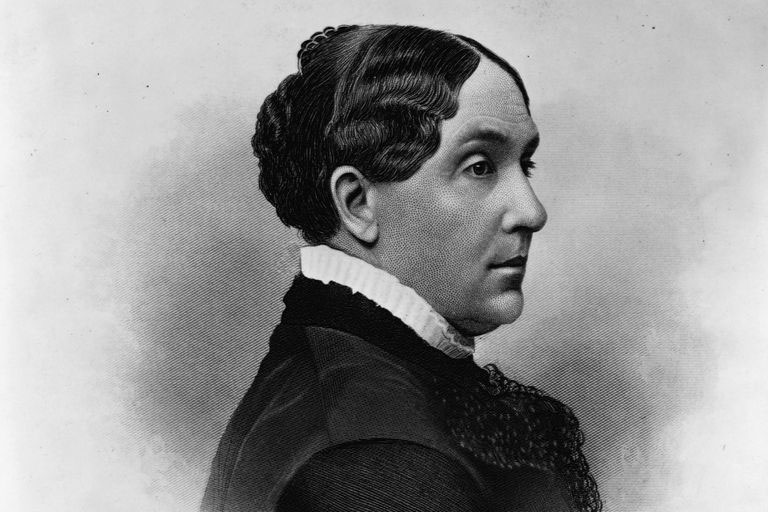 Abigail Scott Duniway
"When women's true history shall have been written, her part in the upbuilding of this nation will astound the world." – Abigail Scott Duniway
This woman was truly a mother, not just to her own family, but to all women. Abigail Scott Duniway was a mom, teacher, self-taught author, small business owner, and crusader for women's suffrage in the west.
In 1852, when she was only a teenager, she traveled with her family out west and experienced the brutality of the Oregon trail, witnessing death, cruelty and starvation. But, in her journal of the journey (that was later published) she never failed to see the heartwrenching beauty in the world around her.
Abigail was a strong outspoken woman, living in an age where she witnessed women work tirelessly to care for their family, but were refused certain rights and property. She fought against injustice while raising a growing family herself, and in 1870 she established the New Northwest. She used this newspaper as a platform to raise awareness about women's property rights.
In 1912 Oregon granted women the right to vote, and at age 78 she became the first registered woman voter in her county. Though she died just 5 years before the constitutional amendment allowing women the right to vote, Abigail Scott Duniway acted as a mother to all women of the Wild West and beyond, fighting tirelessly to make the world a better place for future generations.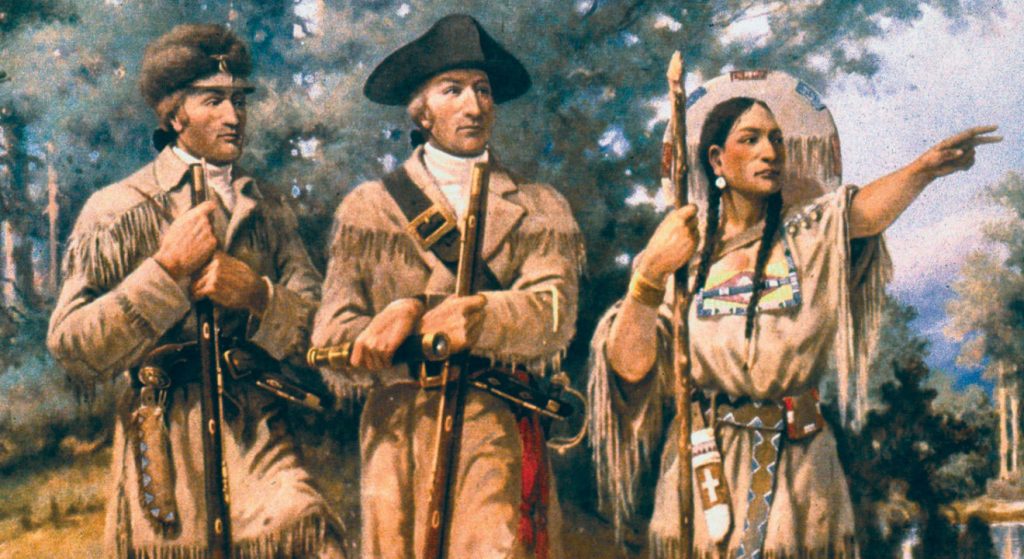 Sacagawea
"Everything I do is for my people." – Sacagawea
Sacagawea, the Shoshone interpreter who guided Lewis and Clark on their expedition west, has become a legend of the American Public's imagination. She's a true icon of motherhood and bravery. The story of her journey from North Dakota to the Pacific Ocean, traveling thousands of miles across treacherous terrain, raging rivers, and hostile territories, all while carrying a newborn baby, grows grander with each passing generation.
Born the daughter of a Shoshone chief, in 1788, she lived with her tribe in Lemhi County, Idaho. Tragedy befell her at only 12 when she was kidnapped by an enemy tribe and sold to French-Canadian trapper. He married her, and in 1804 she became pregnant with her first son. That same year Lewis & Clark invited her and her husband to accompany them on their expedition.
Not long into their travels she gave birth to her son, Jean Baptiste Charbonneau. Despite being the only woman in the party, and carrying a newborn child, Sacagawea was indispensable and crucial to the success of the trek.
Her ability to identify edible plants not only kept them fed, but later her notes and drawings became a major contribution to natural history as we know it. She was also a peacekeeper with the natives and navigated routes through uncharted territory.
Sacagawea helped without hesitation, and gave all of herself to her people and her family. She is a symbol of the strength of womanhood and the grace and beauty of motherhood.

Helen Hunt Jackson
"When love is at its best, one loves so much that he cannot forget." – Helen Hunt Jackson
Motherhood is about caring for those in need, with unconditional love and compassion. But, a good mother also knows how to tell it like it is; calling her children out when they've done wrong, and urging them to do better.
Helen Hunt Jackson did just that with the American people, in regards to the mistreatment of the Native Americans. She devoted her life to fighting for their rights, urging the U.S. Government to own up to the past.
Born in 1830, Helen Hunt Jackson grew up in Massachusetts and was a talented writer and poet. She was a close, lifelong friend of Emily Dickinson (perhaps it was their mutual love for the written word).
She was no stranger to loss and sorrow in her early life. The deaths of her two young sons and husband were devastating. She moved away from her home and traveled, focusing on her writing career. Eventually, she moved to Colorado Springs where she remarried.
Her true calling was realized in 1879, when visiting Boston, where she attended a lecture on the unjust treatment of the Native American people. From then on, she dedicated her life to the cause.
Her groundbreaking book, "A Century of Dishonor", caused public outrage over the massacre of the indigenous people. She even payed out-of-pocket to send a copy of the book to every member of congress. The Boston Indian Citizenship Association was founded by Helen Hunt Jackson, and she crusaded until her very last breath. On her deathbed she wrote to the president urging him to help her cause.
In spite of terrible loss, Helen Hunt Jackson rose-up to speak for those who had long gone unheard. She wanted the U.S. Government to be accountable for their actions. Her life was spent trying to make America better. Like a great mother, she wanted to create a better world for her children.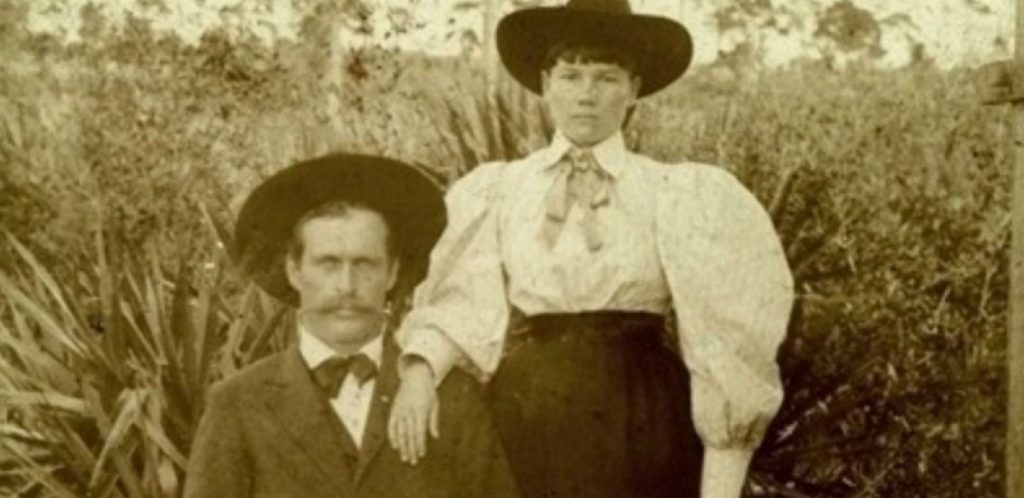 Laura Ingalls Wilder
"Home is the nicest word there is." – Laura Ingalls Wilder
In a time when women fought for a voice, Laura Ingalls Wilder wrote of love, family, and pioneer life through the eyes of a young girl. She is known best for the children's books she wrote based on her own childhood in a pioneer family. The Little House on the Prairie series is a timeless classic, still lauded today as a masterpiece.
She was born in Wisconsin in 1877, and moved to Kansas with her family at a young age. Most of her childhood was spent moving from state to state, staying for a time, then moving on. Eventually, they settled in De Smet, South Dakota, where her family remained for the rest of their days. She worked, went to school and met her future husband, Almanzo Wilder in the growing prairie town.
In 1885, they were married, and Laura quit her teaching job to raise a family and work the farm. She had her first daughter within a year. Tragically, her second son died within a month of being born, and not long after her husband contracted an illness and became paralysed from the waist down. And, if things weren't bad enough, their home burnt to the ground in 1890.
The rest of life was not easy for Laura, moving from place to place, finally settling in Missouri, then losing it all during the stock market crash. But, all the while, her marriage and family stood strong. It wasn't until her daughter Rose was grown, that she suggested her mother write down her childhood memories.
Laura Ingalls Wilder's renown books are a portrait of her own mother's love, and her love for her own daughter. It reinforces the value of family and togetherness in the face of adversity.