Meet Harry's Boots Newest Employee
I've always wanted a dog for the store. Someone furry, cute and loyal to greet the customers and be my right-hand woman! Although Jolene didn't bring in a resume (who knows, maybe she ate the thing), you could tell that she is going to be a perfect fit.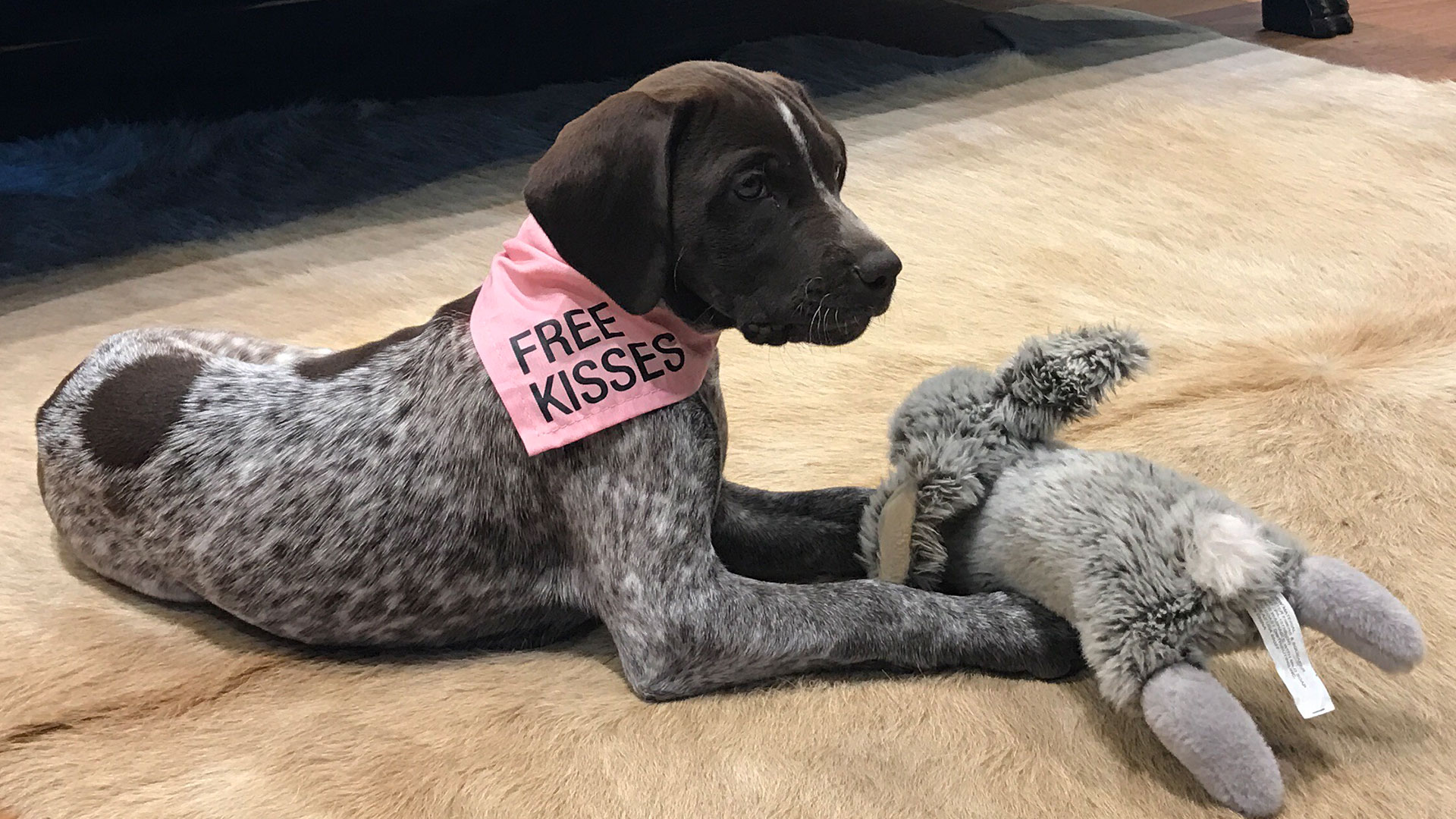 Jolene is a German Shorthaired Pointer. The origin of her breed date to the 19th century, Germany, where shorthaired pointers were developed primarily as trustworthy companions for their hunters.   
Since hunting is a huge thing also in San Saba, German pointers are bred for hunting here as well. These dogs are extremely smart, and have a high level of energy, which we are all getting acquainted with here at the store.
I was very partial to the brown markings, because this breed also comes in black and white, so we were a bit indecisive about that. But I searched long and hard for a puppy that will mark up really pretty, and with a face that matched our chocolate lab at home.
Besides the particular hide, I wanted to make sure she had her correct paperwork and she was a full bred so I stayed on the sites like AKC to find a legitimate breeder. What was most helpful in making my decision and assisting my search was the Facebook groups I joined. There are a few pretty cool ones, specific to the GSP breed. People from near and far post questions, experiences, and of course pictures of their GSP's life. I was able to reach out to many people about the questions I had for the breed.
A fun fact: German Shorthaired Pointers age really slow. Jolene, for example, won't reach her maturity until she is three years old.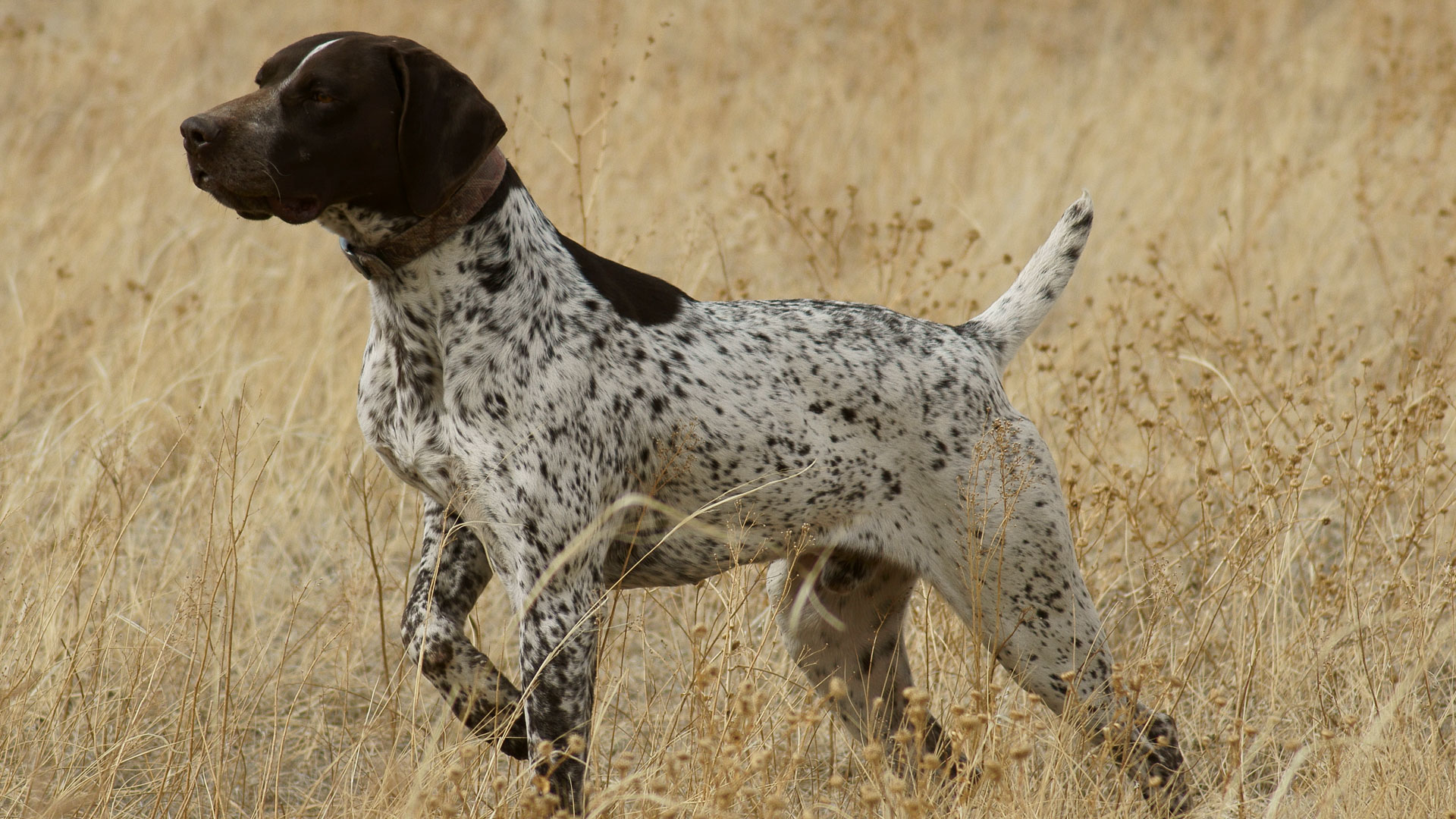 Her name obviously came from Dolly Parton's "Jolene" for we wanted a strong, and western twang ring to her name and attitude. I really do hope she doesn't steal any men that do come into our lives (lol)!
Although she is not even three months old, she is active, playful and always on the run. In her first week she has already learned to sit, and we know that she enjoys playing fetch with her rabbit, followed by a long (really long) nap next to me, while I put in all of your orders for the store. Currently she loves sneaking over to the bags at the register and chewing on the handles if we aren't looking.
And this is one of the reasons why I have to go now and make sure that Jolene isn't misbehaving. Also, I have a bunch of orders I need to send out, so…
Until the next time,
@Karoline