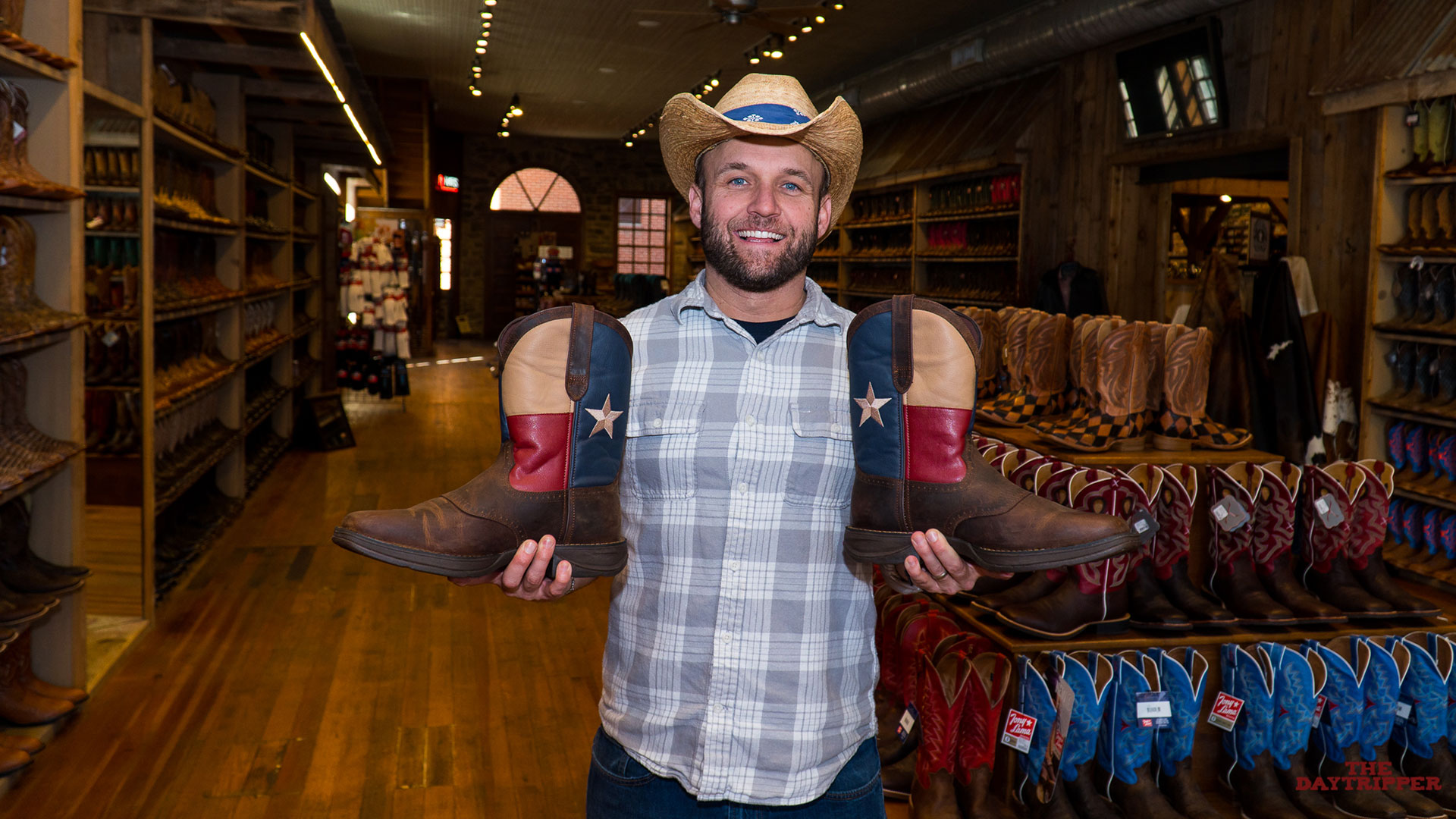 Howdy Friends!
We can hardly wait for the next episode of The Daytripper! Not only is it about our own hometown of San Saba, but Harry's Boots is featured too!  
In case ya'll didn't know, The Daytripper is a show that explores all of Texas's beautiful landscapes, monuments and landmarks. The host Chet Garner is traveling across the Lone-Star State, featuring famous spots and natural wonders in our own backyard.
Harry's Boots is delighted to welcome The Daytripper and show some true southern hospitality!
Of course, Harry's Boots isn't the only place worth dropping by in San Saba. Our town is rich with local shops, scenic vistas, and home-grown treats. Harry's Boots is proud to share the airwaves with these other San Saba legends: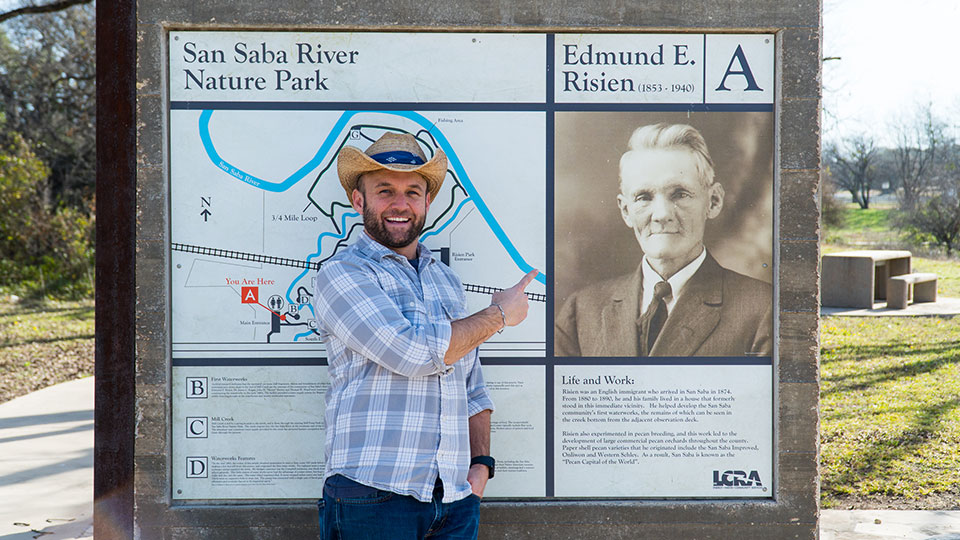 "…a serene getaway that features the city's first waterworks, a birding blind, and a beautiful greenbelt perfect for walking, biking, and fishing."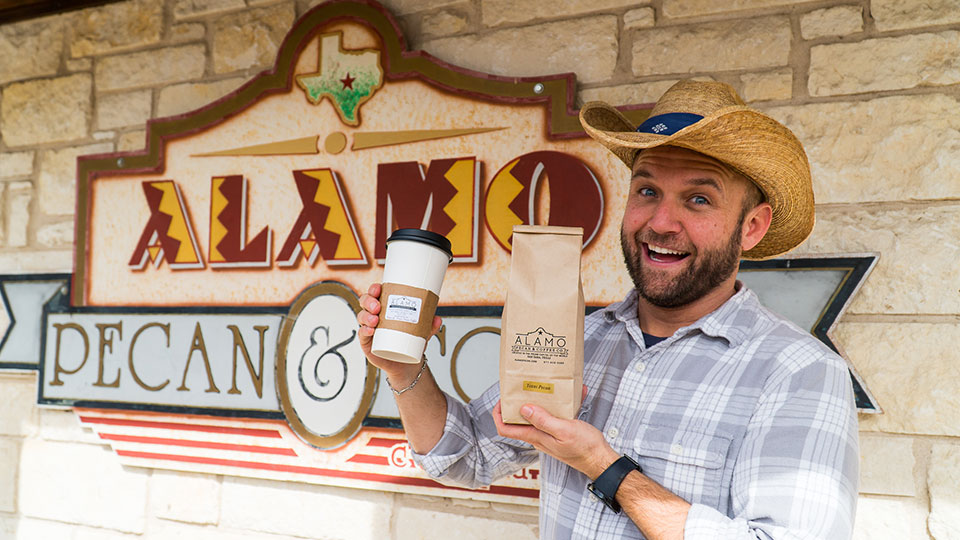 "…personalized Texas pecan gifts, holiday gift baskets, pecan candies, raw pecans, flavored pecans, coffee and much more…"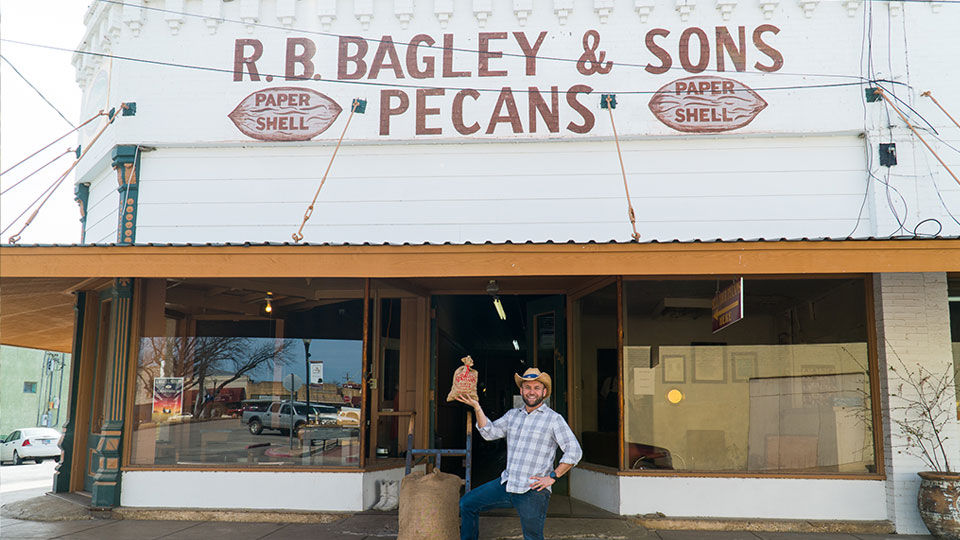 R.B. Bagley & Sons Pecans
How 'bout some sweets & treats >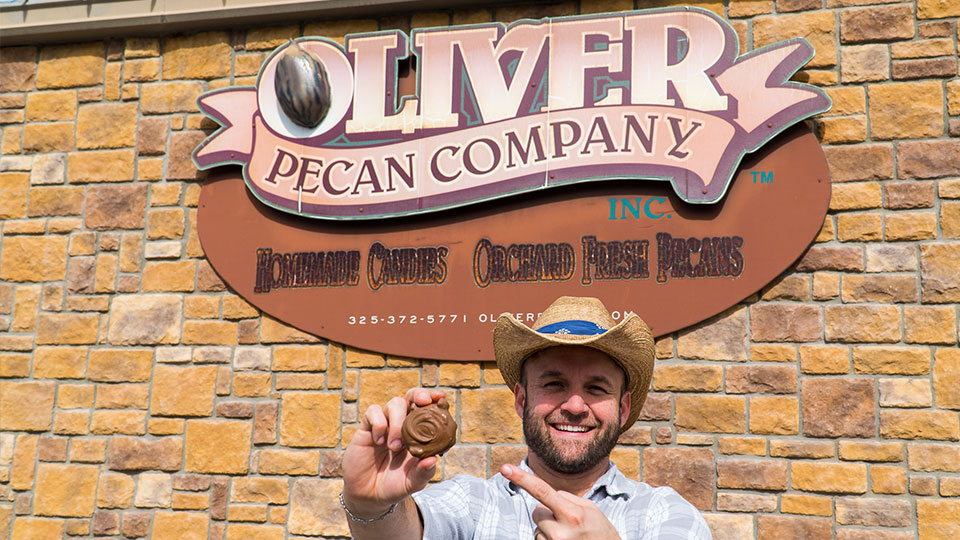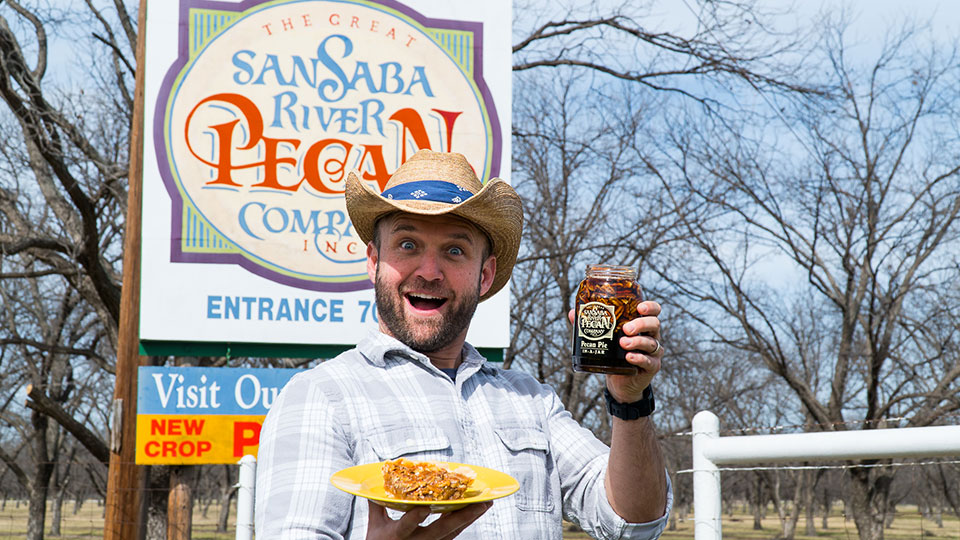 "products recognized by connoisseurs of Gourmet products everywhere as outstanding in quality, taste and presentation."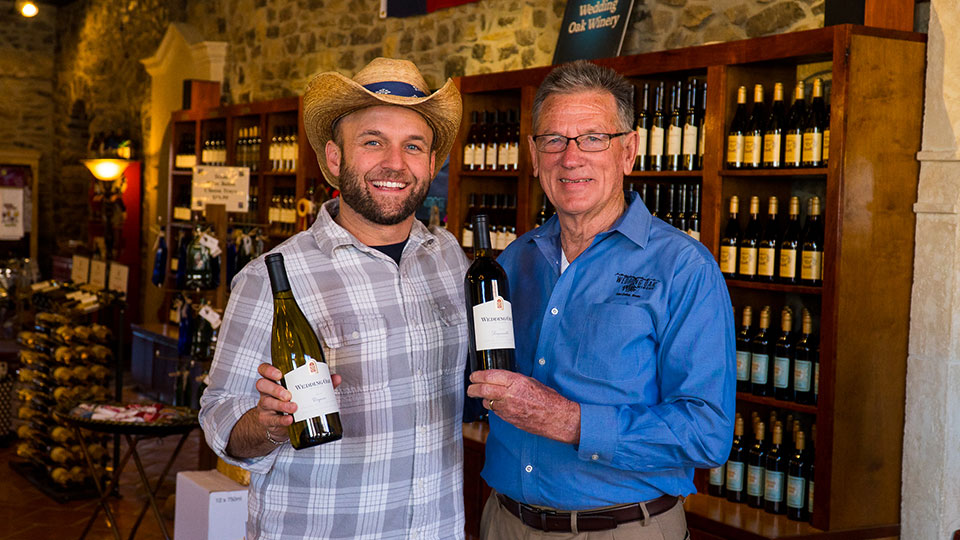 "Slow down long enough to appreciate the blessings of the land while enjoying local food and wine with friends, family and community. And that's where we began.